We deliver your injection molded parts with the right quality at the right time, at the right price
Nothing is impossible at PE Plast
- They have the highest levels of quality and deliveries are always on time.
Peter Lindahl, BOB System
PE Plast's core business is injection moulding of plastic products for the automotive, electrical, construction and technical engineering industries.
Our mission is to meet all customer needs for bonding techniques, including: plastic to plastic, plastic to rubber, plastic to metal. We always choose the machinery, materials and control systems that are most suited to the requirements of the customer and product.
There are around 20 machines in our machine fleet, with capacities ranging from 20 tonnes to 500 tonnes of clamping force. The robots used in our processes contribute to a high degree of automation. We manufacture parts with weights ranging from one gram to two kilograms.
Working under the protective wings of the owl ensures high quality. He doesn't allow any mistakes. Delivering The right products at the right time and at the right price is second nature to all employees at PE Plast, and we take pride in always delivering on our commitments. We work extensively with the automotive industry, which means that we are used to handling extremely complex requirements. We are TS certified. See our certificates and policies here:
We help take our customers from idea to finished product. The earlier we are involved in a project, the greater cost savings the customer can achieve by choosing optimal materials and product design. For instance, sometimes metal can be replaced with plastic, which is environmentally friendlier and more cost-effective.
We produce tools both locally and in Asia. Prototypes are designed in close collaboration with the customer. During the production phase, we have the pleasure of providing concrete proof of our high quality. We can warehouse the product at the customer's request. Delivery is fast and secure.
PE Plast has ISO 14001 environmental certification. We always strive to choose the most environmentally friendly processes, materials and equipment. Both our internal and external environmental management is based on the commitment and awareness of all the involved parties, with the aim of causing minimal environmental impact. When you operate next to a large nature reserve as we do, this mindset is a given.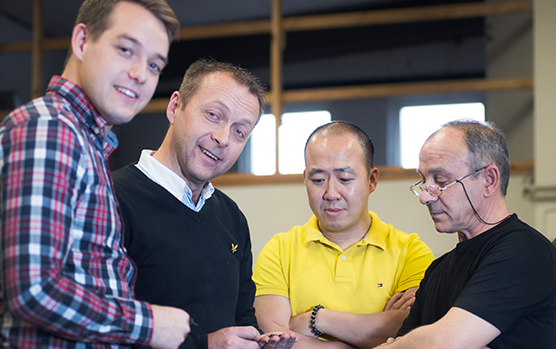 PE Plast was started in 2009. Despite being a relatively young company, we boast decades of experience in plastics manufacturing, thanks to our many employees who have brought their expertise into the company.
Our purpose-built premises have 2018 been extended with an additional 1,300 m2 to meet increasing demand for our products. PE Plast currently has 28 employees in Värnamo, Sweden.
We are a small, flexible company for customers with exceptionally high demands.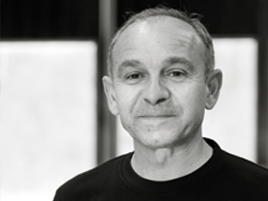 Samir Krunesic
Engineering
PE PLAST
Margretelundsvägen 18
331 34 VÄRNAMO